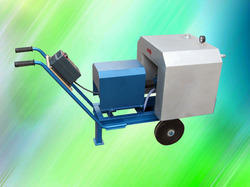 Dewatering is the process of removing or taking off of water from a solid material by centrifugation, classification, filtration, or by the liquid-solid separation method, like elimination/removal of residual fluid from a filter cake as part of industrial processes. Unwatering, construction dewatering, and water management are some common terms which are used to describe draining groundwater or removal from a construction site, riverbed, mineshaft, caisson, by evaporation or by pumping. On any construction site, dewatering is implemented for shoring, foundation, or cellar space purposes. To perform these tasks dewatering pumps are required.

Areas where dewatering is commonly performed

1. Deep wells
2. Horizontal drainage
3. Wellpoint

What is a dewatering pump?

Dewatering involves removing water by extracting from a riverbed, a mine shaft, a construction site, or any other place where water needs to be taken out. Dewatering done by a pump is performed prior basis in order to work in an area. There are several other ways to dewater but those ways usually involve the use of a vertical turbine or a submersible pump.

Features of buying a dewatering pump:

1. Easy to use
2. Less maintenance
3. Saves money
4. Quick water removal
5. Saves time

How does dewatering pump work?

There are so many other ways to use a dewatering pump in order to remove water or any other liquid from a particular area. But the easiest and the most preferred way is digging a deep hole and inserting or placing round liner around the sides, which will allow water to leak through.
A vertical turbine or submersible pump should be placed at the hole and when water reaches a level, the pump should work to deliver it out. In most cases, construction projects prefer a ring of wells to be around the structure site. The wells will work until the building is completely constructed and removal system like sump pump is installed.

The second method of using a dewatering pump

Another procedure is by inserting small tubes in the ground and after that to have over-ground dewatering pump to draw water with the help of tubes. There are so many dewatering pumps manufactures who deal in latest pumps in order to meet all types of customer's requirement. Some manufacturers have a presence online you can search and place the order.

Physical features of dewatering pump

1. Dewatering pumps are installed as horizontal pumps in dry installation and usually have no suction head.
2. They are run by electric motors appropriate for operation in possibly explosive atmospheres.
3. Vertical pumps in the form of submersible well pumps offer many profits for automatically functioned dewatering systems.
4. The submersible motor is filled with water and situated beneath the pumps, flooded and thus adequately cooled.

How to find the most reliable dewatering pump manufacturers in Gujarat?

There are numerous providers of dewatering pump in Gujarat that offer high-quality motors online. Here are some features that decide their trustworthiness.
• Trouble-free operation
• Safe and easy to use
• Saves environment and energy
• Reasonable rates
• Minimum guarantee
• Easy servicing
• Local support nationwide